olli
Articles Posted by
Articles Posted by Olli
(Page 2)
Available NOW:
My new CD "STARSTRUCK" A Solo Guitar Tribute To Paul Stanley – The Songwriter
You can pay through Paypal or Amazon Payment
Here we go: http://www.oliverschneiss.de/shop/starstruck
And here comes the link to my Amazon shop:
http://www.amazon.de/s/ref=dp_byline_sr_music_1?ie=UTF8&field-artist=Oliver+Schnei%C3%9F&search-alias=music-de…
[...]
read more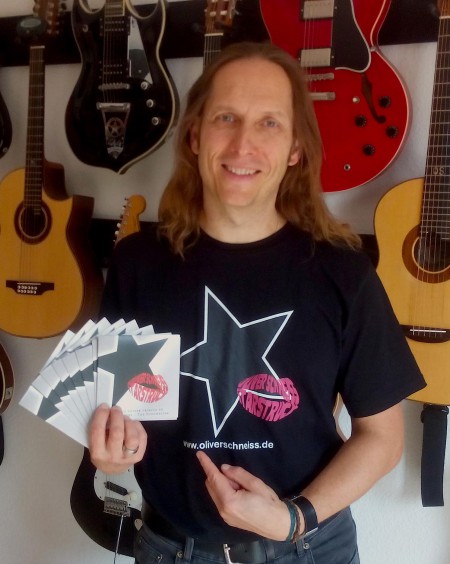 Seit Anfang Januar 2014 liegt ein hartes Stück Arbeit hinter mir,[...]
read more
Mit dem Herbst kommt auch eine neue Homepage!
Klickt euch durch die neu gestalteten Seiten!
Viel Spaß dabei!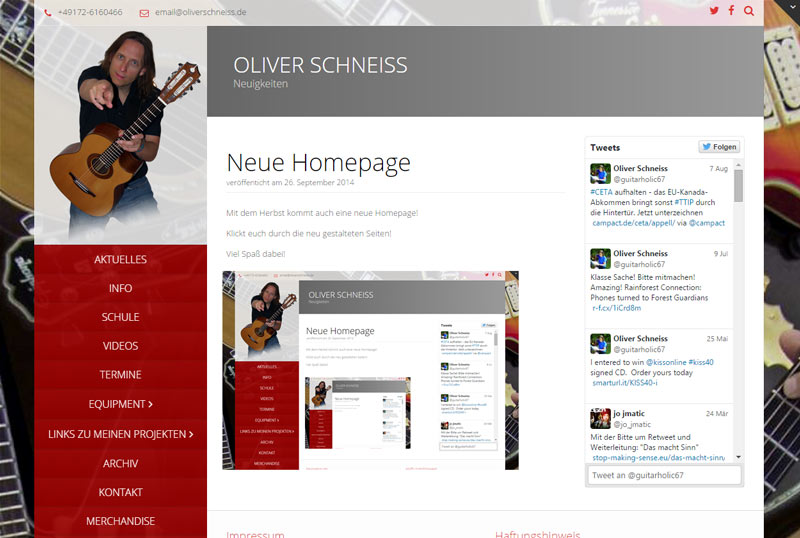 …
[...]
read more